Preface: I liked more than 55 albums this year, much more actually. If your favorite album is missing from this list, I'd love to hear about why I screwed up in the comments section. Looking forward to your feedback -- ddoff
55. Common The Dreamer, The Believer [Warner Bros.]
This Dec. 20 release missed the deadline of most year-end lists, which is too bad -- Common's ninth studio album brings the Chicago MC back to the boom-bap wheelhouse where he shines brightest. Executive producer No I.D.'s complete takeover offers fluidity throughout the set's twelve tracks, and some new, inspired fire from Common is a welcome flashback to the days of Respiration.
54. Lotus Lotus [SCI Fidelity]
Part experimental, part electronic, part jam -- it's hard to describe Lotus's music, but it sure is easy to enjoy it. This group takes SCI Fidelity's spaced-out sound and expands it in multiple directions; much like their label mates, the experience is delivered best live and direct. Check 'em out next time they come through town.
53. Cage the Elephant Thank You Happy Birthday [Jive]
The phrase "put the fun back into rock and roll" is overused, but there really isn't a better way to describe what Cage the Elephant brings to the table. This sophomore offering, packed with catchy head-nodders, makes me wish I was fifteen again. Fifteen, and much more rebellious than my fifteen-year-old self...
52. Tyler, The Creator Goblin [XL]
Was it something he said? I was surprised to see Goblin missing from so many year-end lists, especially considering some of these same publications were hyping Tyler and Odd Future beyond belief just a few months ago. Love him or hate him, it was hard to not follow Tyler's ongoing shenanigans; while I don't always agree with what he has to say (or worse, how he says it), the kid can straight-up spit, and I'm intrigued to hear what he and OFWGKTA create in the coming years.
51. Little Dragon Ritual Union [Peacefrog]
Little Dragon's dance-pop cornucopia can get a bit -- well, girly -- at times, but the jam-packed fun of this album is undeniable. (And while the SBTRKT album barely missed the Top-55 cut, LD's vocals on "Wildfire" made for one of the best all-around singles of the year.)
50. Active Child You Are All I See [Vagrant]
An album filled with lush arrangements over beautifully layered vocals that is moody, romantic, and orchestral all at once. Lead singer Pat Grossi's heavy falsetto is something that is best heard in small-to-medium doses -- but when it's on, it's on.
49. Yelawolf Radioactive [Shady/Interscope]
Yela didn't exactly make the cultural dent in hip-hop that I had predicted and hoped this year (his Trunk Muzik mixtape cracked #36 on last year's list); nonetheless, this was exactly the album I wanted and expected from the Alabaman party animal, and I'm optimistic that more folks will come around to Yelawolf's Southern-fried grit.
48. Game The R.E.D. Album [DGC/Interscope]
Anyone who thinks Game's game is over didn't hear his latest effort, a vicious comeback effort from one of the West's best. Overlooked was the always-welcomed production from one Dr. Dre, which was one of many highlights from this star-studded affair.
47. Charles Bradley No Time for Dreaming [Daptone]
Much like his label mate Sharon Jones, Bradley's big break came at a much later point in life than most performers; it's refreshing to see someone so purely passionate about his craft; he is a true servant to the art of soul. (Side-note: you must go see Charles Bradley show, and soon. You must.)
46. The Cool Kids When Fish Ride Bicycles [Green Label Sound]
The Cool Kids are a prime example of "when keeping it real goes wrong" (word to Dave Chappelle). The Chicago duo's buzz peaked sometime between 2007 and 2008 -- and they likely did well for themselves on the road -- but the fact that a full-length debut didn't drop until this year represents a slew of missed opportunities between then and now. Nonetheless, Mikey Rocks and Chuck Inglish haven't lost a step; the Kids' signature boom-bap breakbeats are always welcome to us hip-hop heads.
45. Washed Out Within and Without [Sub Pop]
Chillwave's wave hit quite the crest with Ernest Greene's full-length debut, an atmospheric and hazy adventure through various phases of electronica. With this release, Washed Out became a symbol and ambassador for this small-yet-passionate niche genre whose audience will only grow over time.
44. Fitz & the Tantrums Pickin' Up the Pieces [Dangerbird]
This modern take on Motown was technically released in late 2010, but I think it's safe for a 2011 list due to the Tantrums' steady growth popularity as the year progressed. Part of this gradual growth was due to Michael Fitzpatrick and company's constant presence on this summer's festival circuit, as they made for one of the better live acts at each blowout.
43. Christina Perri lovestrong. [Atlantic]
Perri's beautifully somber wails fall somewhere between the epic majesty of Amy Lee and the angry confidence of Alanis Morissette. In other words, Christina has joined a short list of musicians who can make anger and sadness sound so glorious.
42. The Head and the Heart The Head and the Heart [Sub Pop]
The Head and the Heart brought us mellow folk-pop that was quite prevalent in 2011, although few did it better than this Seattle-based crew. My pick for the year's "best album before you go to sleep."
40. Wiz Khalifa Rolling Papers [Rostrum/Atlantic]
The guilty pleasure of radio rap can be a love/hate relationship -- we love to bump it in our cars and at the clubs, but rarely do these so-called "ringtone rappers" make an album worthy of a start-to-finish listen. Sean and Wiz, both of whom already had stellar track records via years of respective mixtapes, offered us stellar exceptions to that rule.
39. Idle Warship Habits of the Heart [Blacksmith]
His Gutter Rainbows was another great effort to add to Talib Kweli's long list of accomplishments this year, but it was Kwe's collaborative project with Res that really set him apart this year. Idle Warship dared us to dive deep into its boundary-pushing explorations, and the high-energy opus delivered with a strong, funky blast to the eardrum.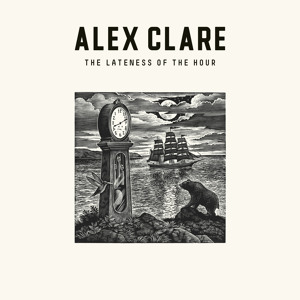 38. Jamie Woon Mirrorwriting [Polydor UK] and
37. Alex Clare The Lateness of the Hour [Island UK]
These two Brits provided some of the year's best (and pastiest!) soul-pop -- much in the same vein as James Blake, albeit much more radio-friendly. From Woon's lush odes to new jack swing to Clare's rich, layered cover of "When Doves Cry," I'm disappointed these two didn't get into the hands (and ears) of more folks this year. Highly recommended for fans of Jamie Lidell, Robin Thicke, and any other white-boy who knows how to get down with the get-down.
This long-awaited release didn't exactly "make some noise" in the hip-hop community, but these middle-aged MCs continue to prove that they have a knack and appreciation for high-end, sonically-superior production. The album's second single, "Don't Play No Game That I Can't Win" (featuring Santigold), was one of the year's best and catchiest all-around songs.
35. Amy Winehouse Lioness: Hidden Treasures [Island]
Sooooo many reviews and tweets I read about this album went something like this: "I usually hate posthumous records, but this one is really great!" Um, baloney. We all love posthumous tributes (2Pac, Biggie, Selena, hello?). Having said that, this one was particularly special -- a classy tribute to an unfortunately missed talent. (And yes, I just indirectly likened Amy Winehouse to Selena.)
34. Cold War Kids Mine Is Yours [Downtown/Mercury],

33. TV on the Radio Nine Types of Light [Interscope], and
32. My Morning Jacket Circuital [ATO]
Three albums by three veteran acts who clearly know what they're doing. Especially under-appreciated was the Cold War Kids project -- the California quartet's buzz has surely dwindled, but CWK's third album might be its best. Bottom line: if you didn't know better than to listen to these on your own, I can't help you.
31. Mac Miller Blue Slide Park [Rostrum]
If you're out of college, you're probably a bit over-the-hill for most of Mac's subject matter; having said that, this party of a debut was one of hip-hop's most impressive releases, setting Miller apart from the inferior "frat-rap" scene to which he is often unfairly compared. Nobody earned their success as creatively and arduously as Miller and his Rostrum Records family, who became the first fully-independent label to take the #1 slot on the Billboard albums chart since 1995.
30. The Roots Undun [Def Jam]
The Roots' eleventh album was the group's most ambitious yet, which is really saying something. This concept album, whose street-tale narrative plays out from finish-to-start, is filled with poignant lyrical prowess and spectacular musicianship over a dark spectrum spanning multiple genres.
29. Fleet Foxes Helplessness Blues [Sub Pop]
With this gem of a second full-length, it's clear that these Seattle-based multi-instrumentalists are no fluke. Whether it's tight vocal harmonies or complex acoustic/electric compositions, it's safe to say these guys have the whole baroque-pop thing figured out.
28. Gary Clark Jr. The Bright Lights EP [Warner Bros.]
I'm always thrilled (okay, I'm always biased) when a member of Austin's blues scene jumps into the national spotlight, and Gary Clark's coming-out party was a long time coming for those of us who would catch him at open mike nights not too long ago. You can fully expect for Gary to hold a much higher spot on this list next year, when his full-length debut is released.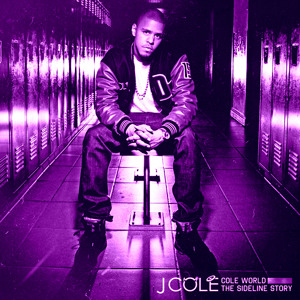 27. J. Cole Cole World - The Sideline Story [Roc Nation]
Jermaine Cole really has the whole package -- palpable swagger, lyricism both witty and thoughtful, and even a dash of heartthrob -- this major-label debut was a stellar culmination of his already-dope collection of mixtapes. It should be a nice, long career for this young star of Jay-Z's Roc Nation galaxy.
26. Maybach Music Group Self Made, Vol. 1 [Warner Bros.] and
25. Wale Ambition [Warner Bros.]
Wale's move to Rick Ross's MMG collective was a curious, if not questionable, move for the up-and-coming DC native, who was rightfully frustrated after his highly-anticipated Interscope debut didn't sell. Wale, however, managed to naturally fit between his new trio of counterparts. Ross, Meek Mill, Pill and Wale's sum-of-all-parts approach is some of the best of its kind since the Ruff Ryders days of the late '90s; the result (a #5 Billboard debut for the compilation and a #1 slot for Wale's Ambition) made for one of the better stories in music this year.
24. Middle Brother Middle Brother [Partisan]
Ready for an unexpected parallel? Much like Maybach Music's successful take on a "supergroup," this trio -- consisting of members from Dawes, Deer Tick and Delta Spirit -- fulfills the difficult task of paying homage to '70s California rock without cheesing it up.
23. G. Love Fixin' to Die [Brushfire]
G. Love's previous couple of albums were, let's face it, stale; his new effort, produced by the Avett brothers (yes, those Avett brother!), was a complete 180 from the past five years, and some of the Philadelphian's finest work to date.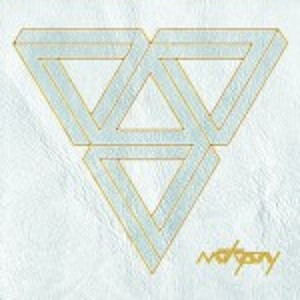 22. Motopony Motopony [tinyOGRE]
And another Seattle-based band makes the list. This was my favorite "under-the-radar" release of the year, a laid-back collection of indie-pop with multiple standout tracks. Check out the album's second track, "King of Diamonds," and see if you fall in love, too.
21. The Decemberists The King Is Dead [Capitol/Rough Trade]
Portland's multi-talented multi-instrumentalists continue to release a superior brand of indie-folk, this effort being their most accessible to date. It's funny how a song like "This Is Why We Fight" can seem so conservative compared to 2009's The Hazards of Love concept album, yet so similar to 2005's The Crane Wife narrative; anyone who feels this crew has been "selling out" over the years, has just not been listening closely.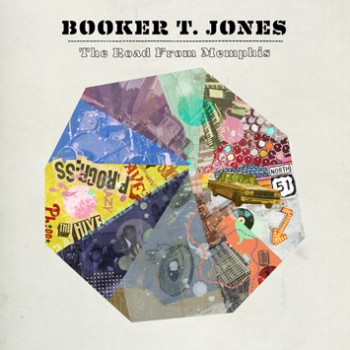 20. Booker T. Jones The Road from Memphis [Anti]
Backed by his trusty organ and a house band you might have heard elsewhere -- they're called The Roots -- Booker T. delivered a set that included instrumental covers from Gnarls Barkley to Lauryn Hill, and additional guest vocals from the likes of Yim Yames and Lou Reed. It might sound all over the place, but this legend molds it together in a way only he can.
19. Battles Gloss Drop [Warp]
If Brooklyn hipsterdom ever birthed a jam band, it's Battles. And I think you know I mean that as a good thing. We call a band "experimental rock" if we don't know what to call it, but I think we should just call this genre "Really Fun Music."
18. Wye Oak Civilian [Merge]
I played Beach House's Teen Dream during my morning commute more times than I could count in 2010. The airy alt-pop of Wye Oak replaced that spot in my day for 2011, and I must thank this duo for continually starting my days the right way.
17. The Black Keys El Camino [Nonesuch]
Danger Mouse and the Keys are really onto something here - this was the producer's third consecutive project behind the wheel, and I'm not even close to tired of it. This album goes bigger and glitzier than the Keys have ever gone, yet still hold true to the blues traditions they hold so dearly -- straddling a line that only they and Jack White have been able to do successfully this decade.
16. Stephen Marley Revelation Part 1: The Root of Life [Universal Republic]
This 39-year-old Marley brother is a production wizard who has spent most of his life away from the mic, this effort being only his second as a solo artist. But it's not just Stephen's production skills that sets him apart from his brothers: the hungry scratches of his voice also most closely resembles that of his father's. All of that aside, this is still an outstanding effort; the reggae genre is cursed with much of its work sounding too much alike, but rest assured that Revelation Part 1 is an album that stands alone in its greatness.
15. Bon Iver Bon Iver [Jagjaguwar]
The full-on hipster worship of Justin Vernon became a bit tiresome to me, but you can't say those skinny-jeaned bastards didn't have a point. An album that personified winter in the woods -- I'm not sure why that's important, but it sure sounded good. Everything about this album is great, except for the sax solo at the end. (Side-note to Bon Iver, Lady GaGa, and everyone else trying to bring the sax into contemporary music: just stop. If your name isn't Springsteen or Seger, you'll never figure out the sax because it belongs in their era. Put. Down. The. Sax.)
14. James Blake James Blake [ATLAS/A&M/Polydor]
I put Blake's 2010 set at #39 on my 2010 list, because I wasn't sure whether or not Blake's haunting electro-soul would be a short-lived fad. What I learned in 2011 was that it didn't matter if Blake's "success" was short-lived; I just wanted to hear more of it. (And like I said last year, I'm just a sucker for blue-eyed soul in any form.)
13. Ha Ha Tonka Death of a Decade [Bloodshot]
This Missouri outfit successfully filled the void left by last year's stampede of indie-folk bands including Mumford and Sons, Local Natives, and Ed Sharpe, who spent much of 2011 on the road. The recent wave of Americana has been an exciting ride that will likely hit even greater strides in 2012.
12. Drake Take Care [Young Money]
Drake's sophomore set showcases a superstar who is clearly still in his prime (unlike his boss; you might notice Tha Carter IV is absent from this list). Drizzy's radio-friendly balance of classic and new-school hip-hop is difficult to dismiss as "just another pop-rapper"; the sound and swagger of Take Care are simply undeniable.
11. Danger Mouse & Daniele Luppi Rome [Parlophone/EMI]
Danger Mouse just seems to have a feel for the spaghetti western-inspired style that he replicates so deftly on this project, and I'm sure it's not the last we'll hear from him in this vein. Throw in some serious star power (with talent to boot) via Jack White and Norah Jones, and you've got an album whose accomplishments match its grandiose ambitions.
10. Frank Ocean nostalgia, Ultra [self-released]
"Genre-bending" doesn't even begin to describe this 24-year-old's thrill of a debut. The fact alone that Frank Ocean never raps, but is mostly associated with rap music, suggests that we may have not heard anything quite like him before. This release is the most intriguing and promising mixtape since Drake's So Far Gone, and I'm eager to hear what Frank will have for us in the new year.
9. Big K.R.I.T. Return of 4eva [self-released]
Krit's 2010 mixtape landed at #16 on last year's list, and the Mississippi MC continued to grow with his follow-up. As his Def Jam debut crawls its way out of the studio, one can't help but wonder if mainstream success will ultimately elude this blogosphere all-star; my hopes are high that hip-hop radio, especially in the South, will learn to embrace Big K.R.I.T. in a big way.
8. Foster the People Torches [Columbia]
For shame! Shame on all the hipsters who were buzzing about Foster The People in late 2010, only to dismiss them once middle America caught on to the group's infectious summer anthem. This album is, in a nutshell, what MGMT's second album should have sounded like -- airy indie-pop that lives in a space somewhere between dive bars and dance clubs. Did I become tired of "Pumped Up Kicks" as much as the next guy? Of course I did. Am I going to unfairly cast Foster the People away for creating, arguably, the catchiest tune on the planet since Gnarls Barkley's "Crazy"? Absolutely not.
7. Jay-Z & Kanye West Watch the Throne [Def Jam]
This wasn't always a Top-10 album for me, but the cultural transcendence of "N-Words in Paris" (and to a greater extent, the ubiquity of "cray") pushed this album forward for me as the year waned. While the braggadocio and hard-dicked bravado of "Otis" and "Paris" filled the airwaves, it was the introspective portions of this collaboration ("New Day," "Murder to Excellence") that really put this album in perspective and helped make it a complete body of work.
6. The Weeknd (Balloons Trilogy) [XO]
Abel Tesfaye's R-rated sexy is nothing new to hip-hop or R&B, but this artist's dark, experimental forays into other genres have set The Weeknd into a lane of its own. Each chapter in this trio of mixtapes -- released in an unannounced, flash-mob style via social media -- was an achievement of its own, and any artist who can put out three quality projects within a year deserves some serious recognition. Oh, and by the way: this kid is just 21.
5. Paul Simon So Beautiful or So What [Hear Music]
Whether you're a flower child who spun The Sounds of Silence in your bedroom, or an 80s baby whose parents rocked Graceland on family road trips -- Paul Simon's quiet, melodic energy has likely made its way into your life at one point or another. No one has ever questioned the Rock and Roll Hall of Famer's chops as a songwriter, even in the twilight years of his illustrious career; what makes this feel-good story of an album stand out is that Simon sounds more spirited and vibrant than ever.
4. Kendrick Lamar Section.80 [Top Dawg Entertainment]
This mixtape was highly anticipated within the choosy, elitist circles of the hip-hop world; even so, nobody could have predicted such a well-constructed masterpiece from young Kendrick Lamar. The West Coast has struggled to find its next star since Game's 2005 debut, but this release (plus a verbal co-sign from Dr. Dre) has all-but secured Lamar's space as the heir to Cali's throne.
3. Adele 21 [XL/Columbia]
Shut up. Just shut up. I don't care how tired you are of her: this is a special piece of work and should be recognized as such. For every 50 Ke$has, the music industry tends to give us one pop act who is worthy of his or her fame -- clearly, Adele is that one.
2. The Civil Wars Barton Hollow [Sensibility]
The way the rest of the world seemed to fall in love with Mumford & Sons' concoction of traditional folk with rock 'n roll sensibilities, so have I fallen in love with The Civil Wars. John Paul White's steel (or acoustic) guitar licks over Joy White's sultry wails conveys a beautiful marriage of rock, blues and folk that is often imitated but rarely perfected.
1. tUnE-yArDs w h o k i l l [4AD]
This has all the makings of a "best album of the year" selection: complete originality, remarkable sustainability (it hasn't left my iPod's rotation since its April release), and a natural growth in appreciation/popularity built upon word-of-mouth. It was a joy to witness Merrill Garbus blossom from an obscure experimentalist into a viable rock star in 2011, and I look forward to bumping w h o k i l l deep into 2012 and beyond.
Bonus: I've recently become enamored with Florence + The Machine's cover of Drake and Rihanna's "Take Care." I decided to mash the two performances together; amended and extended versions below. Here's to a great 2012!
Drake + Florence - Take Care Mash-Ups by DDoff